Posted Andreas Sørensen on September 4th, 2007 | Filed under Log | Comment now »
Hi all, this particular blog has been discontinued:
Please go HERE for the new blog.
Posted Andreas Sørensen on August 19th, 2007 | Filed under NFTS Log, News, Log | Comment now »
Right, it's about the time to refresh the website. I'm almost finished at the NFTS, and unfortunately I didn't get on to the Fiction Direction Master this time around, so now it's time to get a job. Aaaaaanyway… so now I need to get the portfolio updated, the business cards printed and a new website designed so I can get a decent chance on the job marked.
My new website will be spilt into four parts:
My Blog
My Portfolio
My CV
and my crazy idea: The Archive.
The Archive is an idea of using all the web 2.0 sharing sites, like YouTube, Veoh, Flickr etc. and put all my digital media online and make this portal "The Archive" where all these services are easily accessible. I will try and sort the sites by the way you access them, ie. RSS and podcasts etc. In other words, you will be able to either view, download or subscribe to any of the media.
It's not all done yet, but Im working hard on getting it ready asap.
On another note, I'm now almost finished with my film My Singing Girl. I pretty much have the locked picture, the music is sorted, the titles, visual fx and rollers are in place. Now only the final it's only the final track laying, grading and sound post which is needed. This final step will be done out in Beaconsfield at the NFTS.
Hi,
Long time no blog…huh
Well I had myself a little tour of London today and here is the spoils: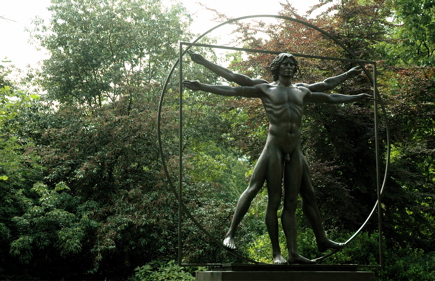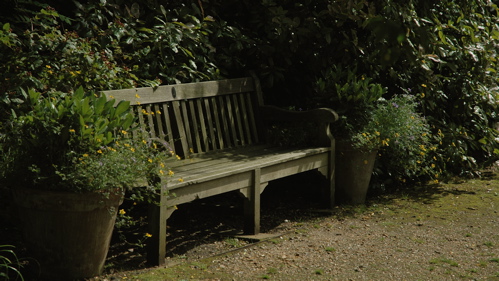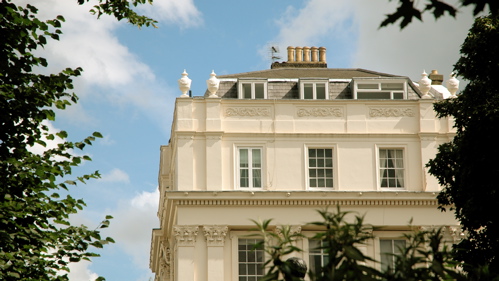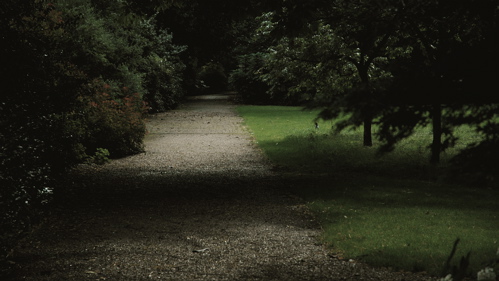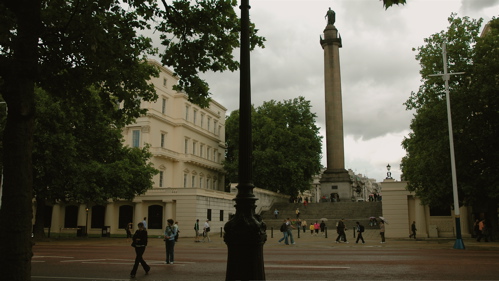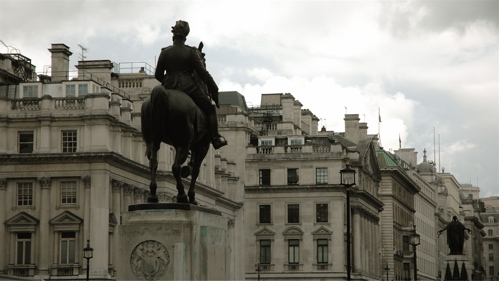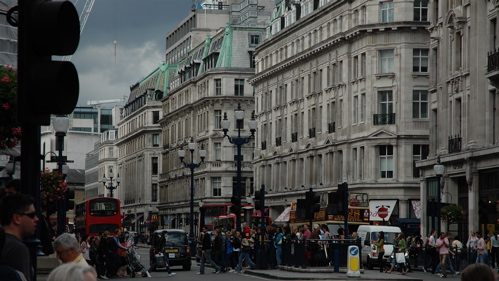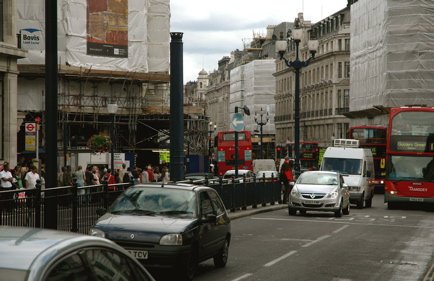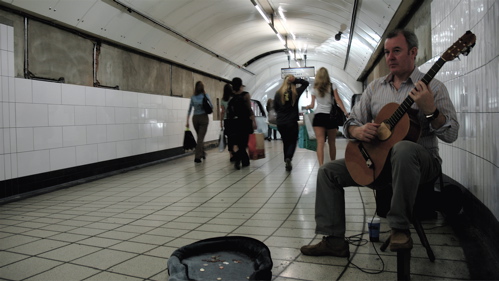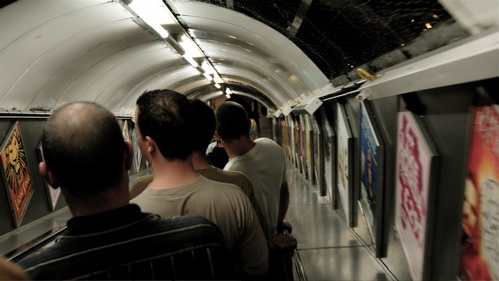 YAY!!! We finished shooting My Singing Girl!!! It was a WAR but we WON! lot's of problems on this shoot, lot's of weird accidents and locations to secure minutes before shooting. It didn't rain, nobody died and we didn't drop a single scene and that's the main thing! I'm now looking into the post production for the film. I'm looking for an editor and sound mixer. I already have people in mind, but I'm also on a deadline so I'm just going to have to go out there and find some good post people! I want to score and soundtrack the film, so we have a nice mix. I have already found my composer, Leif N from January Jaunt, but I am still looking for the tracks for the film.
Here are the first stills: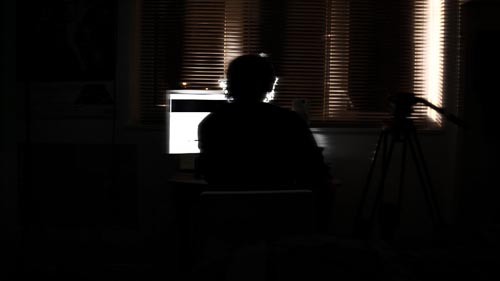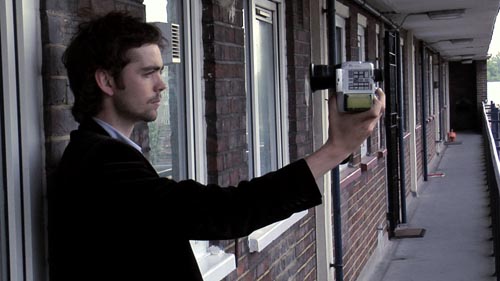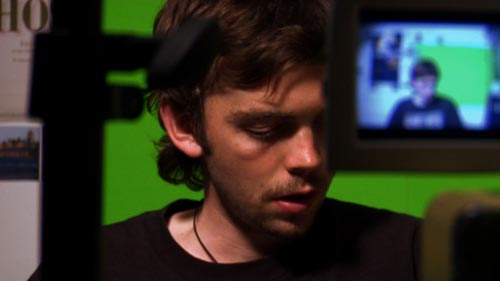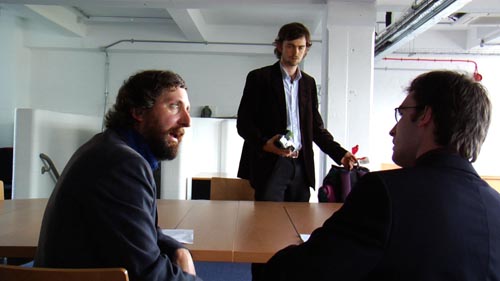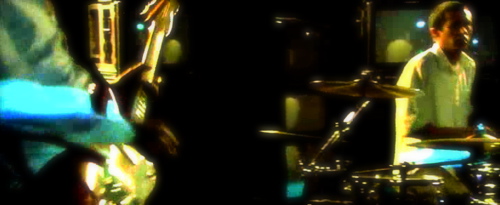 Hi all,
Finally the January Jaunt music video is finished. We screened it saturday night at the chocolate factory at January Jaunt's Album Release party in Ã…rhus and right after the guys gave an awesome one hour concert!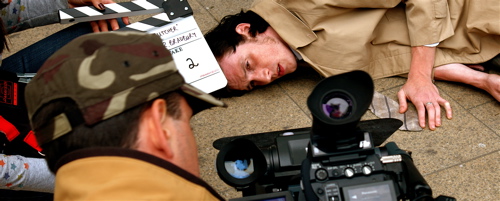 Hi all,
Had a great day today! I finished and handed in my application for the NFTS directors Masters course! and I started casting for my next film "My Singing Girl". I loved getting back into directing. It's such a kick! I know that this is what I want to do for the rest of my life. We went through a simple scene and just used improv for most of the dialog and action. I also found that I got loads of good ideas for the scene just from watching the actors make up stuff!
Also, We've almost finished Malika's application film. We worked thoughout last night finishing the special effects and doing the titles. I still haven't heard from her if she's actually finished it for tomorrow (the application deadline) but I'm sure she'll make it. The shot above is from malika's film and the youtube video underneeth is one of our special effects test we did before shooting the film.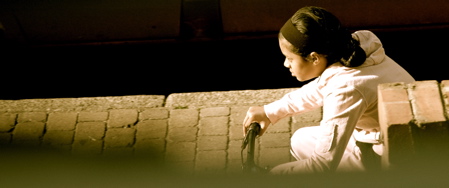 I have been busy lately working on my next film project for school: My Singing Girl. I just finished the first draft of the script last night and just had my script review with Roger Crittenden, Jim O'Brien and Rob Richie. They all liked it, but I still have lot's of editing to do and I need to redo my initial setup in the beginning. I have already set up my casting sessions for next week with the help of James Heath, my casting director, and I have got location scouting rolling with Malika, my producer and 1st AD. All in all I think I got everything under control for this film… for now… lol But of cause this is not the only stuff I have to do. I also have to edit Malika's film over the weekend, finish the special effects and finish my application for the NFTS Directors MA course. I have to hand in the application before the 17th May, so the following week should be interesting!
Im shooting from the 28th May for 5 days. Can't wait!
Posted Andreas Sørensen on April 22nd, 2007 | Filed under NFTS Log, Log | Comment now »
Im sitting in Billund airport waiting for a very delayed flight back to London Gatwick. It's been a nice two weeks in Denmark. I got the January Jaunt music video onlined and lots of other stuff. Now I'm looking forward to just working on my next film and enjoying the English summer.
Here's another arty fucked up film by yours truly:
YouTube:

Quicktime:

Click the icon to view video
I went and saw the boys give an awesome, but short, concert at the Music Café on thrusday night. They played fairly well and the sound was good, the best part though was that they played so fucking aggressive. I have never seen them like this before. Non of them felt that they had played too well, but their energy pulled the audience completly into it and everyone loved it. Here are some shots I took of the event: